Red Bull GRADUATE PROGRAMME
Realise your talent
Your chance to work hard and shape your future
Your journey
Every one of us is unique, with different passions, talents and goals. This Programme is designed to draw out the best in you. We provide you with the opportunities to prove your capabilities and pursue your potential. Our Graduates have big roles that come with real responsibility and the opportunity to shape the scope of their future at Red Bull.
What we offer
Your Graduate Programme is driven by your goals and what you need to learn and experience in order to succeed in your role. This will enable you to go further and grow faster.
Who we're looking for
You're an ambitious graduate or soon-to-be graduate who embraces big challenges. You're driven, motivated and you take your work seriously... without taking yourself too seriously.
GRADUATE PROGRAMME
Opportunities
Check out the different teams offering Graduate opportunities and apply for the one that best reflects your interests and strengths.
Thanks to our sales teams around the world, whenever consumers want a Red Bull, a can is close at hand. Red Bull sales teams are channel-oriented and organised into Off Premise (retailers, where the product is consumed later) and On Premise (hospitality venues, where the can is opened and enjoyed immediately). Our sales teams maximise the steady profits that keep the entire company strong and growing.

Red Bull's mission is clear, we Give Wings to People and Ideas. Global national, and local marketing teams in over 170 countries around the world accomplish this in unique ways. We inspire, encourage, challenge and empower people to make the most of their time and talent to bring the best ideas to life. Red Bull marketing teams are specialised in the areas of Sports, Culture, Brand and Media.

The operations team plans and executes the production, transportation and delivery of our product around the world to meet the demand of our customers and ensure the highest quality standards within every can of Red Bull. The process begins with the Product Innovation team, developing and introducing the products consumers want most. It continues with Planning, the team responsible for supply and inventory management. Our Procurement team sources everything needed to produce while Production is responsible for mixing, filling and packaging the beverage. Fresh and ready-to-drink cans are delivered worldwide thanks to our Logistics team. Through it all, our Quality team assures the quality of the product at every point in the process.

The mission of our media teams is to create and programme unique and authentic content that inspires and engages our consumers – and keeps them coming back for more. Through our seasoned approach to storytelling, our teams at Red Bull Media House within Media Network, ServusTV, Terra Mater, Publishing and Benevento showcase the world of Red Bull, in order to bring to life a 'beyond the ordinary' consumer experience.

The finance team is responsible for keeping the company in financial balance. In order to achieve this goal, the team has experts in the areas of accounting, taxes, controlling, compliance, treasury, strategy and merger & acquisitions.

To support Red Bull's global business, IT drives automation, collaboration and decision-making based on business insights. Strategic IT functions such as concepts, architecture, management and standards, are managed internally whereas other IT functions (development, operations, support) are either outsourced or automated. Media Technology teams work across the entire digital media supply chain and technology stack to facilitate the streaming and storage of content, the management of digital rights and its technical infrastructure, to support the vision of bringing content to life.

The legal team protects the company, plus its employees, partners and vendors, adding value to each product line and initiative by providing proactive, reactive, and strategic legal advice and services. Well thought guidance empowers the business to maximise opportunities while limiting exposure to unnecessary risks.

The HR team enables Red Bull to hire, develop and grow the right people by maintaining the right resources and work environment. Global HR teams include HR Information Systems, Talent Management and Compensation & Benefits while our Austria HR team includes Talent Acquisition, Business Partnering, Payroll and an HR Shared Service Center to ensure all headquarter employees are supported.

The Fashion & FanWear teams are responsible for an extensive product portfolio led by the premium fashion brand AlphaTauri and Red Bull Energy Wear, which includes the Official Red Bull Athletes Collection and a large range of Red Bull FanWear. The teams are committed to driving innovation across product design, development, marketing and distribution, including e-commerce.

Data and analytics teams throughout the organisation support our various departments by identifying useful internal and external, structured and unstructured data sources. The consistent delivery of high-quality data is ensured by the implementation of rigorous Data Quality Management standards and processes. Additionally, the teams ensure the data is properly modelled and provide decision support by applying data science and machine learning.
WHERE TO?
Locations
The Programme is running in several key locations across Europe. Please apply for the Programme in the location you're most interested in and join us in our mission to Give Wiiings to People and Ideas.
Inspired by functional drinks from the Far East, Dietrich Mateschitz founded Red Bull in the mid-1980s in Austria – why not launch your career here too? The first can of Red Bull was sold in Austria in 1987 marking the launch of not only a new product and unique marketing concept, but creating a whole new product category – Energy Drinks. We'd love to hear from you if you're keen to launch your career as a Graduate in Marketing, IT, Media, Operations, HR, Fashion or Sales. Applications for roles in Austria are now closed.

Red Bull Germany's headquarters is located near the English Garden in the Lodenfrey Park in Munich; a modern industrial park that emerged from a former textile production site. We'd love to hear from you if you're keen to launch your career as a Graduate in Marketing and Sales. Applications for roles in Germany are now closed.

Our office is located in the Houthavens in Amsterdam. Once one of the most important trading ports in the world, today this is a place for creativity, innovation and sustainability which is reflected through our office environment. We'd love to hear from you if you're keen to launch your career as a Graduate in Marketing and Sales. Applications for roles in the Netherlands are now closed.

Our national headquarters is located in Södermalm, one of Stockholm's most vibrant districts. Our modern office environment combines creativity and playfulness - intense (and obviously vital) table tennis matches are not uncommon. We'd love to hear from you if you're keen to launch your career as a Graduate in Marketing and Sales. Applications for roles in Sweden are now closed.

Red Bull Switzerland's national office is based in central Switzerland, only a few walking steps away from the main train station in Baar. We'd love to hear from you if you're keen to launch your career as a Graduate in Marketing or Finance. Applications for roles in Switzerland are now closed.

Our UK headquarters is located in Covent Garden, the heart of London's famous theatre and entertainment area. Originally an industrial warehouse, the building has been re-designed to inspire, challenge and enable our teams to go beyond. We'd love to hear from you if you're keen to launch your career as a Graduate in Sales, Marketing or Finance. Applications for the UK roles are now closed.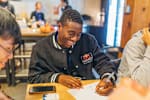 STEP BY STEP
Want in? Here's the deal
STEP ONE
Apply Online
Take a look through the opportunities listed above and apply for the Programme that best fits your strengths and interests. From here, you'll complete Wingfinder, a personality assessment that gives you insight and coaching around your strengths.
STEP TWO
Show us your passion
You'll be invited to complete a video interview to tell us more about your background, your motivation and your unique strengths.
STEP THREE
Tell us more
During an online interview we'll learn more about one another: your story, goals and what you expect from your role with us and we'll share more about the Graduate Programme and the World of Red Bull.
STEP FOUR
Meet us
If you are one of the final candidates you will be invited to an Assessment Day for the specific role and country to which you applied.
STEP FIVE
Get your wiiings
The top candidate for each role will receive an offer to join the Graduate Programme.
STEP SIX
Take off
Over the course of the Graduate Programme, you'll show us what you're made of. Starting in July, the Programme runs for 18 months where your performance defines the scope of your future role.
More from the world of Red Bull