Junior Regulatory Counsel
Sydney
Australia
As part of Red Bull's global Legal Department, the Junior Regulatory Counsel – Asia Pacific will work across 12+ country business units and be responsible for managing general regulatory compliance across Red Bull's Asia Pacific operations.
The role will primarily be responsible for advising on product and labelling related regulatory compliance, reviewing and advising on marketing collateral, and managing Red Bull's product registrations and external regulatory approvals in APAC. This will involve instructing and managing external legal counsel and directly providing legal/regulatory support to key internal stakeholders. The Junior Regulatory Counsel will also monitor, analyse and report on relevant industry and government affairs issues across the region. When required, the role will support the Regulatory & Government Affairs Manager – APAC on regulatory matters, strategic initiatives and external engagement associated with markets within the Asia Pacific region.
RESPONSIBILITIES
Areas that play to your strengths
All the responsibilities we'll trust you with: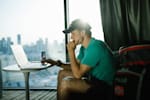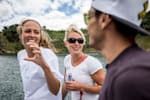 EXPERIENCE
Your areas of knowledge and expertise
that matter most for this role:
Excellent legal skills, with particular experience in regulatory compliance and food law highly desirable.
Excellent written, verbal, and interpersonal communication skills with the ability to interact at Executive level and under pressure.
Ability to build trust and influence others positively.
Ability to be commercially focused and provide solutions orientated advice.
Flexibility and desire and to work on a broad range of matters, including in unfamiliar or new areas.
In-house legal experience in FMCG or related industry is highly desirable.  
Legal or business experience in Asia is desirable.
Experience in a global organisation is desirable.
Familiarity with regulators, government and political and consumer products media is desirable
Bachelor's degree with a strong preference for advanced education in a related discipline
(i.e. Food Science, Politics, Communications, Government Affairs) is desirable.
LLB or comparable Law Degree. Admitted and currently qualified to practice law in Australia. Approximately 2-3+ years legal experience, including time within reputable law firm.
Strong written and spoken English language skills essential Additional language skills highly desirable
RELATED OPPORTUNITIES
Looking for something else?
Type any country, city, state...
From the World of Red Bull