Product management is an organizational function within a company dealing with new product development, business justification, planning, verification, forecasting, pricing, product launch, and marketing of a product or products at all stages of the product lifecycle.
RESPONSIBILITIES
Areas that play to your strengths
All the responsibilities we'll trust you with: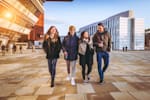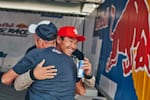 EXPERIENCE
Your areas of knowledge and expertise
that matter most for this role:
1. Minimum of 5 years of experience in Product Management for digital consumer-facing products (Web & Apps), digital strategy or analyst preferred
2. Ability to influence and lead high performing, cross-functional teams
3. Clear and concise communication style that compels to action
4. Outstanding written/oral, organizational, analytical skills, and attention to detail
5. Track record of using data and analytics to make product decisions
6. Strong project management skills and ability to present work to executive stakeholders
7. Bachelor's degree in Computer Science, Product Management or Business
8. Excellent teamwork, problem-solving, strategic thinking and communication skills
9. Organized - capable of juggling multiple priorities and stakeholders at once
10. Product Management or Project Management certifications a plus
Bachelor's degree in Computer Science, Product Management, Business or an equivalent practical experience preferred
Fluent in English; proficiency in German is a plus
Travel up to: 25%
RELATED OPPORTUNITIES
Looking for something else?
Type any country, city, state...
Red Bull
Giving wings to people and ideas since 1987
In the 1980's Dietrich Mateschitz developed a formula known as the Red Bull Energy Drink. This was not only the launch of a completely new product, in fact it was the birth of a totally new product category.
The company beyond the can
What drives us
Chasing our potential
Since the early days of Red Bull, an entrepreneurial mindset has always guided our approach to work and the environment we create:
From the World of Red Bull