The purpose of the Regional On Premise team to is to fully own the on premise commercial and non commercial channels and results for their Region within Red Bull North America (RBNA), covering all on premise activities including sales, marketing, and distribution. The Director of On Premise optimizes sales, distribution, and brand-appearance within the On Premise channel and leads On Premise Marketing Manager, Region On Premise Managers, Musketeers, Non Commercial Account Managers, and On Premise Distribution Managers (including broadline). Key responsibilities include: executing strategies set forth by the national On Premise team; coaching and developing direct reports; owning the regional on premise budget, annual goals, and 100% of execution in the On Premise as well as own while developing productive business relationships; building business plans with the Regional General Manager.
RESPONSIBILITIES
Areas that play to your strengths
All the responsibilities we'll trust you with: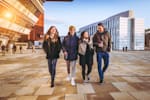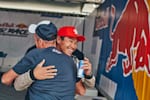 EXPERIENCE
Your areas of knowledge and expertise
that matter most for this role:
8-10 years of demonstrated ability to build and lead a team towards established goals
Strong On Premise industry knowledge
Clear understanding of markets, sales and distribution, consumer behavior and competitor activity in FMCG context
Experience with both DSD and Broadline distribution system preferred
Strategic and innovative commercial awareness and acumen (strong understanding of sales processes and financial systems)
Highly developed analytical skills; able to translate data and insights from research, sales analyses and forecasts into effective sales activation as well as compelling brand-marketing activities in response to changes in the On Premise environment
Social Chameleon who understands all groups of people, what every type of person has to deal with daily and knows how to act around them; possesses self-awareness and is able to adapt communication, presentation and professional appearance according to audience and scene
Self-motivated and able to work independently in a high energy, fast-paced, field-based environment; able and willing to work flexible hours (including nights and weekends)
Strong negotiator and influencer, leveraging analytics to achieve desired outcomes
Strategic thinker and passionate for achieving long-term success via hands on, solutions oriented approach
Bachelor's Degree Preferred
English; additional language skills a plus
Travel up to: 50%
RELATED OPPORTUNITIES
Looking for something else?
Type any country, city, state...
From the World of Red Bull