Kick-start your career!
Become a Red Bull Student Marketeer
Get Wiiings. Give Wiiings.
Since the early days back in 1987, Red Bull has been Giving Wings to students, the opportunity to gain valuable professional experience and have a great time while doing it! Today we have more than 4,000 student marketeers around the globe generating awareness and excitement for the product and brand.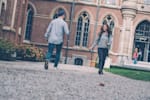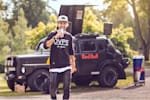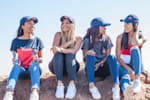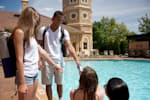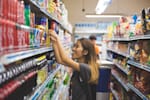 Make the difference
This is definitely not your average 9-5 job! As a Red Bull Student Marketeer, you'll be empowered to develop and deliver tailor-made sales & marketing plans to win our target group in the most relevant way thanks to your in-depth local knowledge.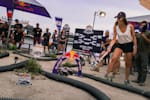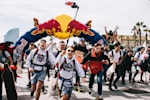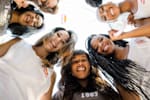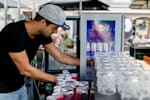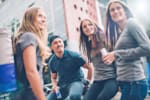 Own your territory
Student Marketeers are in direct contact with various consumers and customers, inviting product trial, helping establish Red Bull consumption in diverse occasions, supporting our sales teams, working with renowned athletes and of course ensuring an unforgettable brand experience for consumers at Red Bull events. Based on your skills, knowledge, experience and availability, your focus will be either on your campus or you'll cover the entire region onboard the iconic Mini.
THE RESPONSIBILITIES
Be a Red Bull Brand Ambassador.
Represent the brand in a premium way.
Know your market, spot and set the trends.
Always seek new opportunities for Red Bull.
Build distribution. Ensure visibility. Collect orders.
Help ensure Red Bull is available and visible to our consumer.
Invite product trial.
Competently answer questions about the product.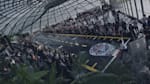 Network with people!
As Red Bull Student Marketeers are responsible for working with various opinion leaders in order to bring their ideas to life, they collectively play a big part in the global community to connect and share aspirational ideas.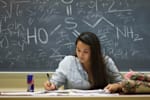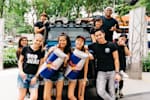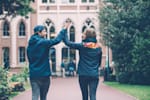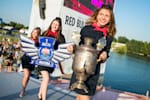 Have fun and learn!
Being a Student Marketeer will not only push you professionally, but will also give you the chance to have the time of your life! This job offers the opportunity to maximize your strengths and develop important Sales and Marketing skills while building relationships for your future career - maybe even at Red Bull.
RELATED OPPORTUNITIES
Looking for something else?
Type any country, city, state...
More from the world of Red Bull