Red Bull GRADUATE PROGRAM
Realize your talent
Your chance to work hard and shape your future.
Your journey
Every one of us is unique, with different passions, talents, and goals. This program is designed to draw out the best in you. We provide you with the opportunities to prove your capabilities and pursue your potential. Our graduates have big roles that come with real responsibility. Your delivery and contribution during the program will shape the scope of your future at Red Bull.
GRADUATE PROGRAM
What we offer
At Red Bull we offer a development program that will be driven by what you need to learn and experience in order to succeed in your role. The Graduate Program follows Red Bull's self-directed development philosophy, where approx. 70% of your learning and development is derived from "on-the-job" experiences, 20% through feedback and relationships and the remaining 10% from formal training. This will enable you to go further and grow faster.
You will have the opportunity to dive in head first on Day 1. Along with the core function of your role you will be accountable for project ownership and overcoming business challenges related to your department's objectives. Additionally, in order to gain broader insight into the business you'll have a job rotation within a function that has a close link to your role. This will provide you with the opportunity to work with related departments and associated teams.

As part of your onboarding you will experience the 'wingman' program which is a buddy system for new hires and a way for you to network with your peers. You will also follow the Red Bull Performance Cycle which is designed to help you achieve peak performance. Ongoing feedback and performance evaluations will help determine where you currently stand and how you can develop further.

You have spent your life in lectures learning but now it's time to put these learnings into practice. We believe in interactive, practical and well thought-through workshops that will give you key information needed to perform at Red Bull, incorporating learnings from our world class athletes, artists and business professionals. You will attend an intensive development training designed specifically for our Graduates as well as functional training specific to each department.
GRADUATE PROGRAM
What we expect
Our graduates are hands-on, embrace big challenges and focus on delivering results. They have ambition and responsibility to own important projects and drive their own development. All eligible applicants must have the following:
Proven excellence in your academic life resulting in a Bachelor or Master degree. What else? We're interested in your extra-curricular achievements and personal passions that reflect your proactive mentality, your ability to balance priorities and your history of dreaming up big ideas and making them happen.

Must be fluent in English. Additional languages are considered an asset.

A track record of success made evident by your internships and other relevant work experience. International and diverse cultural experiences, including studying abroad, is a plus.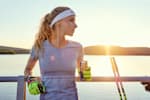 How we are different
Red Bull gives wings to people and ideas. Behind all that we do, there's a team of passionate entrepreneurs pursuing their potential.
TEAMS
Opportunities
Check out the job functions within the Graduate Program and find out which one you're passionate about. Opportunities vary year to year.
Red Bull North America's channel-oriented sales teams are organized into Off Premise (retailers, where the product is purchased to consume later) and On Premise (hospitality venues, where the can is purchased to enjoy immediately). Thanks to our sales teams, consumers can purchase Red Bull cans and multi-packs online and across the US in supermarkets, convenience stores, gas stations, cafes, restaurants, bars and in some unexpected locations too, including hotels, specialty retailers and festivals. With expertise in Key Accounts, Field Sales, Distribution, Category Management and Trade Marketing, our Sales teams work collaboratively across business channels to build partnerships with our customers, secure availability and brand presence to drive maximum impact. The On- and Off-Premise teams are instrumental to Red Bull's success; together with Operations, they strive to help our customers best serve the needs of consumers by providing a high-quality and reliable product mix that sells-through quickly and is re-stocked reliably. Our sales teams maximize the steady profits that keep the entire company strong and growing.

Red Bull's mission is clear, we 'Give Wings to People and Ideas'. Each marketing team accomplishes this in unique ways. We inspire, encourage, challenge and empower people to make the most of their time and talent to bring the best ideas to life. Since 1987, Red Bull has continually captured the world's attention with Beyond the Ordinary initiatives, events and projects including Red Bull Flugtag, Red Bull Stratos, Red Bull BC One, Red Bull Cliff Diving and countless others. At national, regional, and local levels, Red Bull North America's marketing teams specialize and activate the brand in Sports (Events, Athletes), Culture (Dance, Music, Art), Brand (Advertising, Consumer Activations, Consumer Insights, Consumer Collecting and Product Initiatives) and Media (Communications, Content Development, and Production). Often, our Marketing teams support initiatives in all of these areas. They work together closely and collaborate cross-functionally to create the best consumer experiences around our brand, beverage products and media projects.

The Operations team works tirelessly to ensure an optimal partnership experience for our customers and a premium product experience for our consumers. They synchronize localization, production, import, storage, transportation and delivery of our product to meet the demands of our customers and consumers and ensure the highest standard of quality within every can of Red Bull.

The HR team enables Red Bull to hire, develop and grow the right people. For Red Bull North America, this means supporting managers and teams with the right resources and work environment to be creative, develop individual strengths, work collaboratively and achieve the best possible results.

The Finance Team keeps all company financial assets flowing and the ledgers balanced. They work in harmony to achieve this goal, with experts in the areas of accounting, controlling, compliance, tax, treasury, strategy and reporting.
STEP BY STEP
Want in? Here's the deal
STEP ONE
Apply Online
Take a look through the resources available on this site, decide on the job function that best matches your passion and professional ambitions and apply below.
STEP TWO
Convince us
Through an initial assessment you'll demonstrate your ability to connect information and make decisions. From there, you'll be invited to complete a video interview.
STEP THREE
Chat with us
During an Interview we want to see how the job function you have selected plays to your strengths.
STEP FOUR
Meet us
The finalists will be invited to one of our Assessment Days. Our past graduates describe them as challenging, fun, and exciting.
STEP FIVE
Prove yourself
Get the chance to work with one of our highly professional teams for 18 months and show us your capabilities.
STEP SIX
Stay with us
Your performance during the 18 months will define the scope of your future role.
Red Bull JOBS
Looking for something else?
Check out other opportunities at Red Bull. We'd love to welcome you aboard!
Type any country, city, state...
More from the world of Red Bull