MUSKETEER - SALES AND MARKETING SPECIALIST - Bolzano
Bolzano
Italy
Do bouncers greet you with a handshake and a smile? Are you on a first-name terms with the owners of the top clubs? Does the motto 'One for all and all for one' resonate with you? If so, then you are a Musketeer!
At Red Bull, there's no such thing as a typical sales rep — we live, work, and breathe the job. Being a Musketeer is not for the faint-hearted; we expect a lot and the stakes are high. First and foremost, you'll need an unwavering enthusiasm for gastronomy, and endless fascination with the driving forces that shape it. You'll need passion, commitment, and personal conviction. Your entrepreneurial spirit means you're able to work independently and have fun doing so. In return, you can expect a challenging and highly diversified position in an ambitious and fresh — yet experienced — team.
RESPONSIBILITIES
Areas that play to your strengths
All the responsibilities we'll trust you with: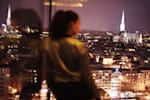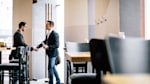 EXPERIENCE
Your areas of knowledge and expertise
that matter most for this role:
Well networked.  You already have established contacts in the night scene or gastronomy, and/or you are able to make them quickly and smoothly. You are open, extroverted, and not afraid to approach people. You inspire others with your genuine nature and contagious 'can do' attitude.
Barkeeper, event promoter, caterer, restaurant owner, or agency boss.  Experience in the beverage industry, gastronomy, hospitality and catering, marketing, sales, or as your own boss is certainly an advantage.
Technophobes need not apply! We need people who are IT savvy, and live and breathe new technology, tablets, smartphones, and the latest software.
Flexibility and autonomy.  Are you looking to break out of the 9-to-5 office routine? Great! Musketeering means life in the fast lane—things don't move and change this quickly anywhere else; no two days and, more importantly, no two nights are the same.
Street smart.  You keep pace with the times and you're on the cutting edge. You are at ease in the most varied social, economic, and cultural situations and what's more, you treat all people as equals.
Strong communicator.  Your excellent written and verbal communication skills enable you to craft and deliver the right message, to the right people, at the right time.
Commercial acumen.  You possess a strong understanding of sales processes, strategic and innovative commercial awareness, and analytical skills (planning and negotiation. You're able to analyze sales and customer data, draw the right conclusions, and develop initiatives offering maximum value for both Red Bull and the customer.
Values.  We value focus, professionalism, responsibility, and passion.
High school qualification
English language: basic knowledge
Travel up to: 75%
RELATED OPPORTUNITIES
Looking for something else?
Type any country, city, state...
What drives us
Chasing our potential
Since the early days of Red Bull, an entrepreneurial mindset has always guided our approach to work and the environment we create:
From the World of Red Bull