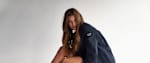 Fashion and FanWear
Full-time
PR Manager - Fashion
Elsbethen
Austria
AlphaTauri is the premium fashion brand founded out of Red Bull, which is establishing a new way in the clothing industry that intersects fashion and function.
It blends considered design and premium materials with textile innovations. The brand works with unique and innovative fashion technologies and collaborates with high-end experts around the globe. Then join us as PR Manager - Fashion and drive the communication development approach for our premium fashion brand.
RESPONSIBILITIES
Areas that play to your strengths
All the responsibilities we'll trust you with:
EXPERIENCE
Your areas of knowledge and expertise
that matter most for this role:
5+ years of experience in Premium or Luxury Fashion PR internationally
International network within the fashion and lifestyle industry
Strong capabilities and skills on strategy and content development in the area of communications/PR
Excellent organisational and planning skills
Superior project management and time management skills
Creative mind with a wide range of latitude
Strong knowledge and understanding of trends in digital and social media
Experience in building a successful "community and influencer" strategy
Business degree in Marketing or Communications
Fluent in English and German
Travel up to 10%
RELATED OPPORTUNITIES
Looking for something else?
Type any country, city, state...
Red Bull
Giving wings to people and ideas since 1987
In the 1980's Dietrich Mateschitz developed a formula known as the Red Bull Energy Drink. This was not only the launch of a completely new product, in fact it was the birth of a totally new product category.
The company beyond the can
What drives us
Chasing our potential
Since the early days of Red Bull, an entrepreneurial mindset has always guided our approach to work and the environment we create:
From the World of Red Bull