Legal Trainee - Red Bull Graduate Programme
Elsbethen
Austria
Is it your dream to give wings to people and ideas? Then realise your talent and become part of the Red Bull Graduate Programme.
As Legal Trainee, you'll support our legal department in various legal topics. You'll have the opportunity to gain a good understanding of media technology and its underlying legal processes. You'll advise on smaller legal issues in one or more of the following key areas: Digital & Social Media, IT (Software and Hardware), Games and Data Privacy laws and will join senior members of the team giving legal advice to bigger companywide media technology projects.
RESPONSIBILITIES
Areas that play to your strengths
All the responsibilities we'll trust you with: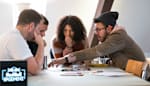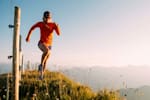 EXPERIENCE
Your areas of knowledge and expertise
that matter most for this role:
First experience in IT related issues during your legal studies (specialization in IT law of advantage)  
International mind-set and experience abroad, preferably studies or work abroad in an English-speaking environment  
Very good problem-solving skills and legal judgement with the ability to work efficiently 
Excellent interpersonal and written communication skills 
Self-starter with a demonstrated ability to manage multiple projects in a high volume, fast-paced environment 
Team player with a structured and well-organized way of working 
Candidates from Austria: min. Magister des Rechts, preferable already with "Gerichtspraktikum" Germany: 2nd state exam (one of the two exams preferable "voll befriedigend", 2nd exam at last "befriedigend") Additional degree in postgraduate education (Master Degree, LL.M.) will be an advantage
Proficient German and English written and speaking skills (native in either of the languages required)
RELATED OPPORTUNITIES
Looking for something else?
Type any country, city, state...
Red Bull
Giving wings to people and ideas since 1987
In the 1980's Dietrich Mateschitz developed a formula known as the Red Bull Energy Drink. This was not only the launch of a completely new product, in fact it was the birth of a totally new product category.
The company beyond the can
What drives us
Chasing our potential
Since the early days of Red Bull, an entrepreneurial mindset has always guided our approach to work and the environment we create:
From the World of Red Bull